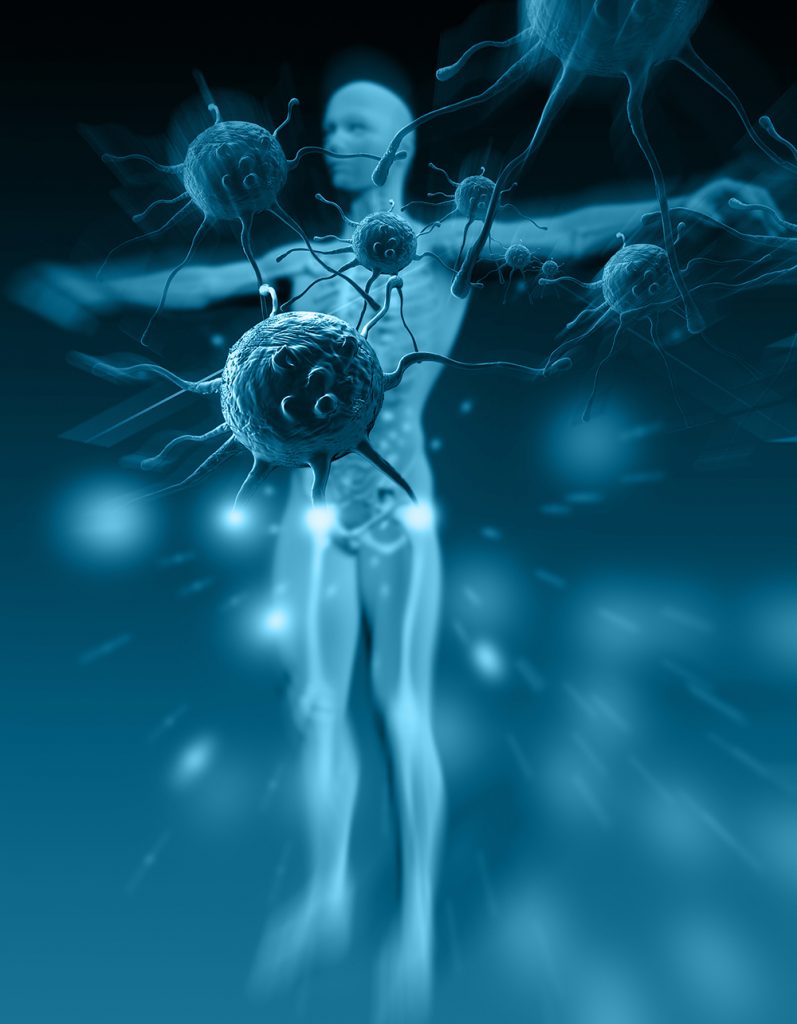 Per a recent NPR article – "while many people experience mild illness, 89% of people with COVID-19 who were sick enough to be hospitalized had at least one chronic condition. About half had high blood pressure and obesity, according to data from the Centers for Disease Control and Prevention. And about a third had diabetes and a third had cardiovascular disease."
Obesity seems to be a common link and a marker for many chronic conditions.  This is one of the reasons that COVID-19 is disproportionately affecting those who struggle with obesity. 
Excess calorie intake especially from processed foods, simple sugars, and solid fats results in inflammation.  This increased inflammation affects multiple organs including body fat, liver, skeletal muscle, pancreas, and central nervous system. When we gain weight, fat cells both increase in number and become larger in size. This process results in infiltration of macrophages, a type of immune cell, into the body fat.  The increase in the number of both fat cells and these immune cells results in excess release of proteins that promote inflammation. These inflammatory proteins have a negative effect on liver, fat cells and pancreas resulting in increased fasting blood sugar and insulin level.   We now better understand the association between obesity and the type of proteins that fight inflammation (anti-inflammatory), and how the amount of these proteins is reduced when one has obesity.
This imbalance caused by increase of the inflammatory proteins and decrease in anti-inflammatory proteins in individuals with obesity causes chronic inflammation that results in development of cardiometabolic conditions such as atherosclerosis, metabolic syndrome, insulin resistance and type 2 diabetes mellitus.  It can also contribute to non-cardiometabolic conditions such as asthma, psoriasis, depression, cancer, and renal disease. With a weakened immune response, those with Obesity are at a higher risk of complications from infections like COVID-19. 
At GOM Health (a digital and personalized weight and chronic disease management solution), we work with our patients to treat their obesity and underlying medical conditions caused by excess weight gain. We understand the link between obesity and inflammation and how diet plays a significant role in reducing inflammation. We partner with our patients to prescribe a meal plan that best matches their lifestyle and medical profile.